Increase enrollment. Follow up with candidates in a timely manner in an easy to use platform.
Add prospects, assign tasks, attach documents & more.
Increase enrollment and make it easy for parents and staff. You can add prospects manually, through a web form or self service through a QR code. Your staff will be able to keep track of appointments, tasks, documents and more through our Admissions CRM.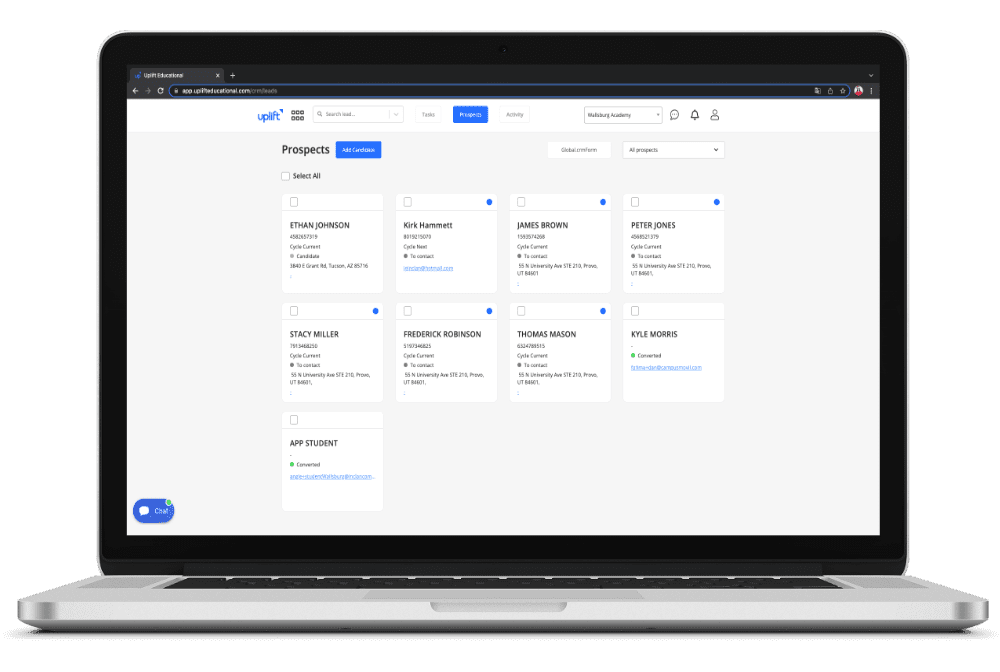 Easy to update from our intuitive control panel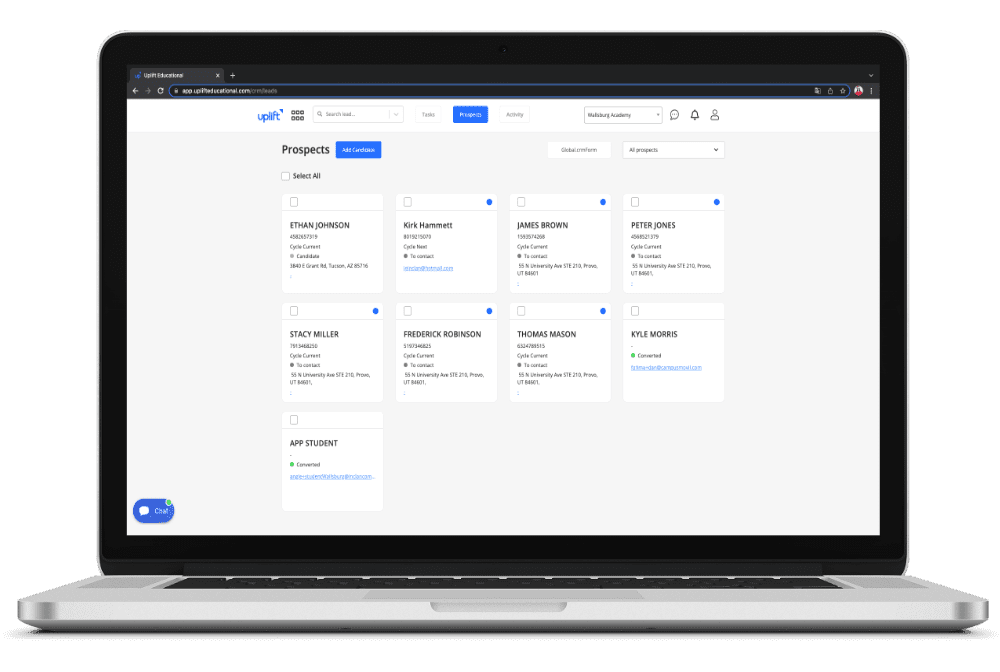 Prospect Administration
Keep all the information organized by prospect. Change their status as they advance in the process, and keep track of all the activity from one spot.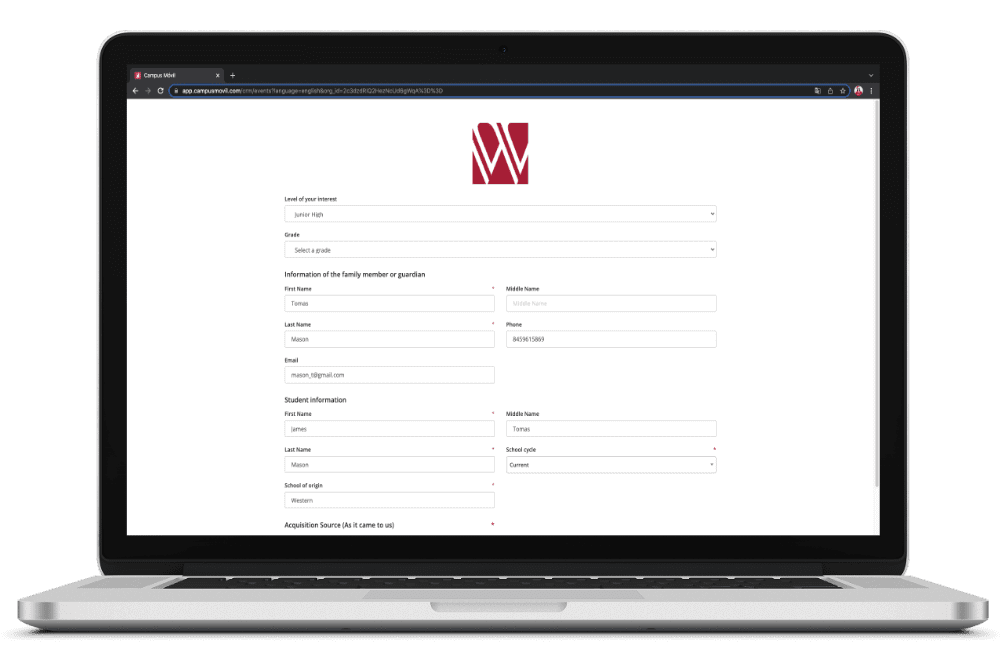 Easy and Fast Enrollment
Parents can add the potential students to the system through a web form or even by scanning a QR code. Your staff can also add prospects manually in seconds.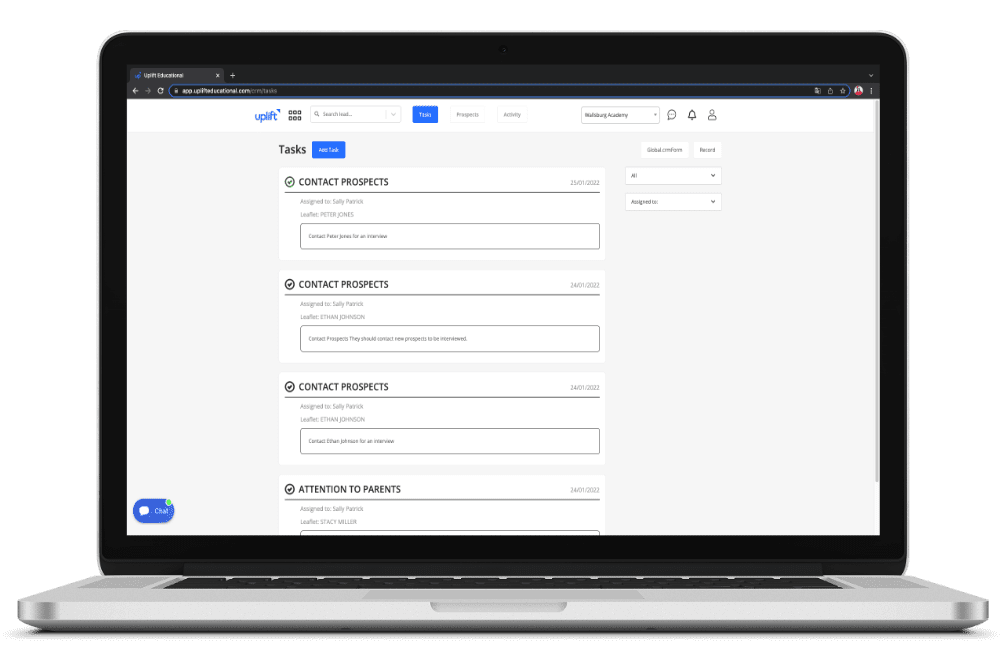 Activity Overview
As administrator you'll be able to see at a glance all of the admissions activity in one screen; hence monitoring the work of your staff.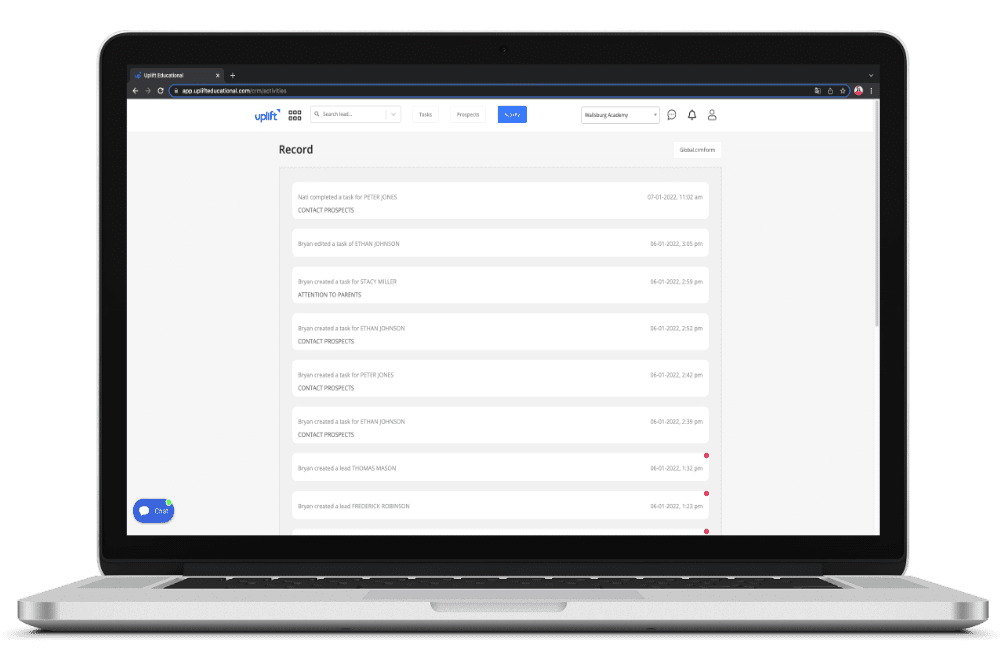 Reporting
You'll be able to pull reports based on prospects, enrollment status, and much more.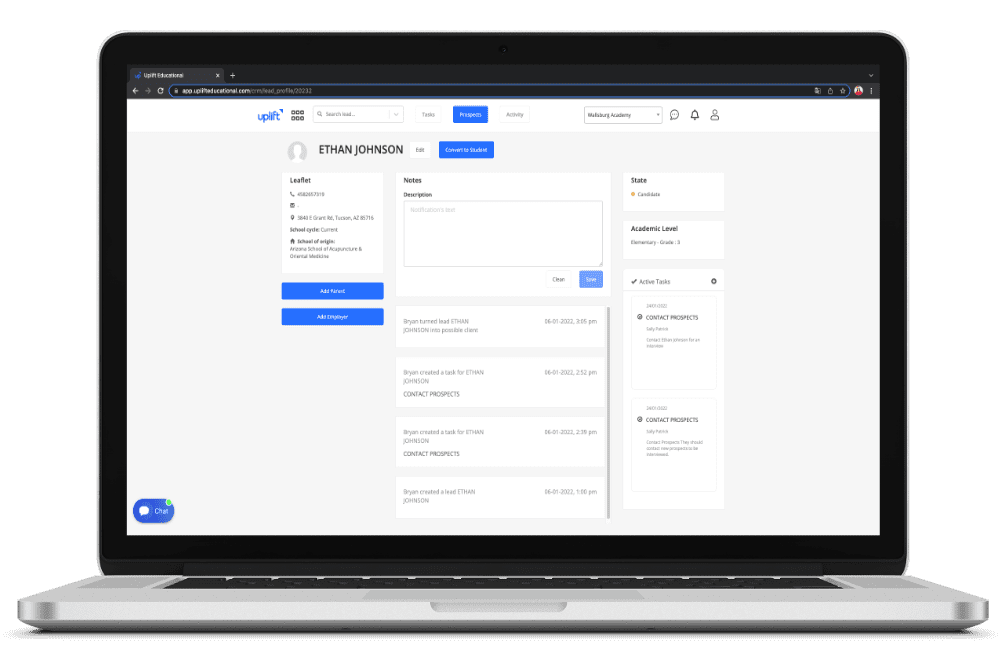 Seamless transition to SIS
If your school uses Uplift's SIS, you'll be able to carry your prospects information to the SIS with just one click.
Request a demo today to see how Uplift Admissions – CRM​ can help your school.